The 2023 JLT Golf Classic will be held on Friday, March 24, 2023, at SouthWood Golf Club.


The Golf Classic is an annual fundraising golf tournament hosted in the heart of Tallahassee by the Junior League of Tallahassee (JLT). The tournament is a day of golf, food, and fun to raise funds to support JLT's mission to support the local community.
The cost to play in the tournament is $475 for a team of four. Sponsorship opportunities are also available. Please reach out to [email protected] for teams and sponsorships.
Thank you to our 2023 Golf Classic sponsors!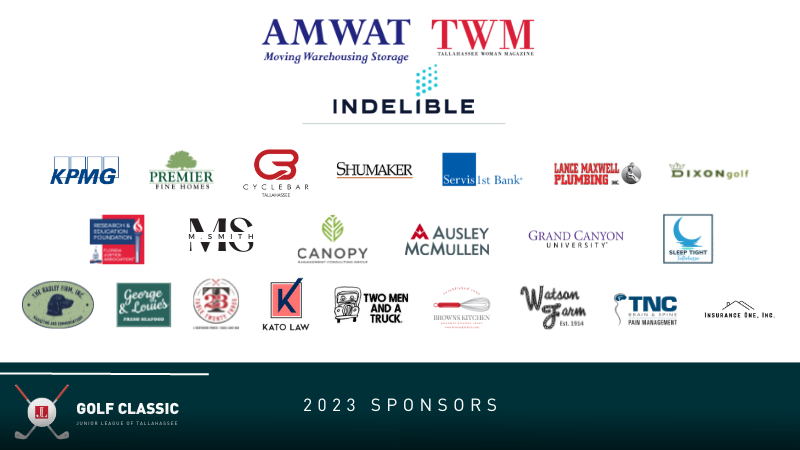 The funds collected fuel JLT's outreach programs in the Tallahassee community.
Funds are used to support JLT's community initiatives including: