JLT's annual Bold Sips event will be held on Thursday, April 13, 2023, at Capital City Country Club.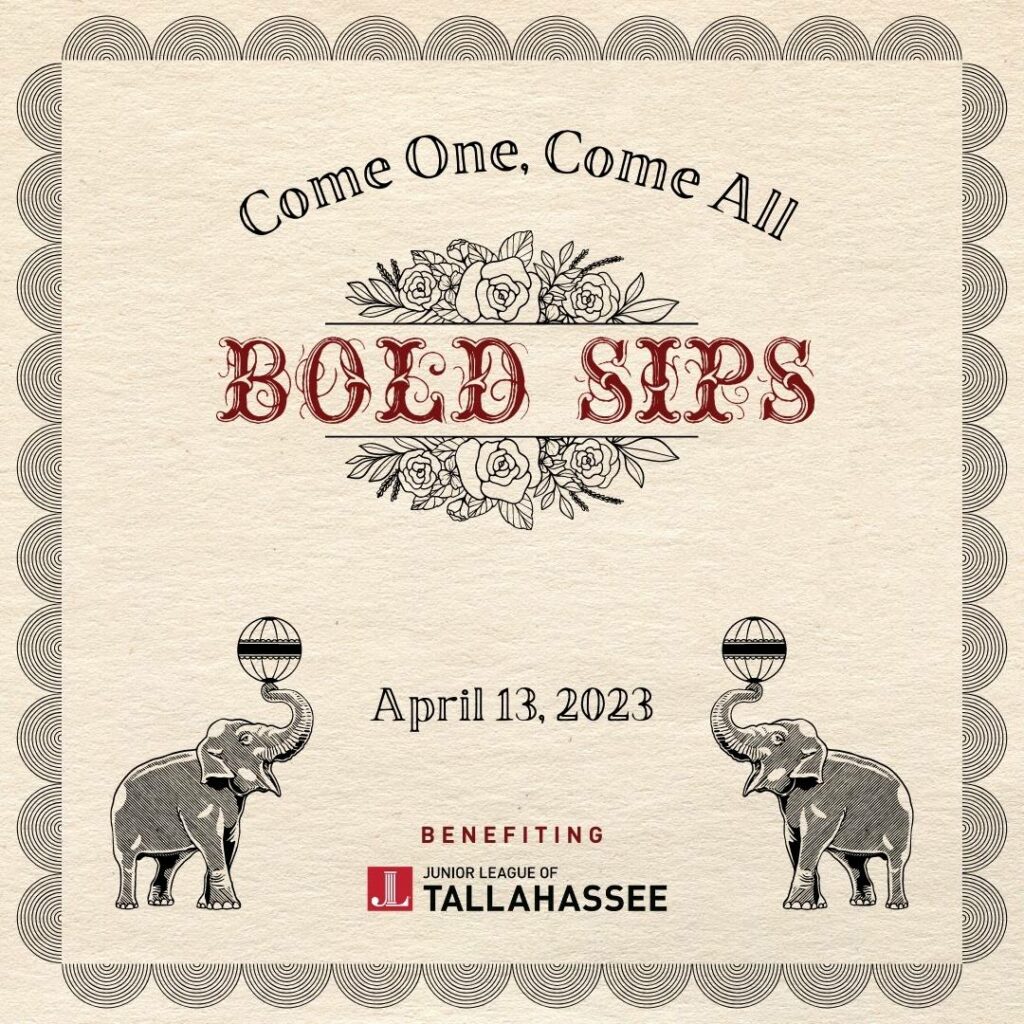 Bold Sips is a food and wine enthusiasts event where guests gather for an interactive celebration set in the heart of Tallahassee. This annual fundraiser supports the Junior League of Tallahassee's mission to tackle poverty and food insecurity experienced by children and families in our community.
Taking place at Capital City Country Club, those who have an appreciation for the finer culinary things in life will find plenty to enjoy at this lively affair featuring chef-inspired food expertly paired with an array of world-class wines.
Don't be miss an evening that will surely feature wine tastings, appetizers, games, and more!
Email [email protected] to learn about sponsorship opportunities and other ways to support.